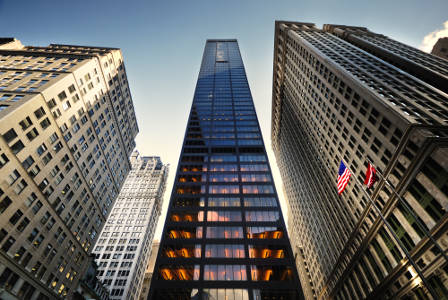 Are the employee performance reviews of your mobile workers effective?
One quick way to determine if this is true is to ask yourself if, as a manager, you look forward to performance review season.
If the answer is no, then the other answer is also no.
Almost everyone dislikes performance reviews. Your employees do. You do. As referenced in a Washington Post article on the generally negative perception of performance reviews, research from psychologists at Kansas State University, Eastern Kentucky University and Texas A & M University suggests even people who are motivated by learning dislike receiving criticism.
Employers and employees alike tend to focus on the negative feedback in the review format, which results in a thirty percent decrease in employee performance post-review.
Why People Dislike Performance Reviews
Negativity characterizes performance reviews as uncomfortable because it tends to leak into biased territory based on perceived faults, which is easy to take personally.
To get around this, managers need to become more evidence-based in their approach. That's where GPS tracking comes in for fleet-based companies.
Smartphone GPS Tracking For Fleets
With GPS tracking on your employees' smartphone devices, every movement while on the job is monitored. This includes phone usage while driving, speeding, hard-braking and jerking. Fuel mileage, trip efficiency, road safety and brand management are all within a manager's control with GPS fleet tracking.
Recorded, real-time data provides hard evidence of performance, both good and bad. With easy-to-download reports based on a series of date and team-range parameters, one can quickly discern strong and weak areas, and present the data to back up the assessment. No more biased assumptions – just the hard facts.
Want to jump in to GPS tracking for better performance reviews right away? Use our tips to maximize your results.
Set Clear Expectations Beforehand
Help your employees succeed by defining a goal or guideline well before performance review day.
"You must be clear from the outset how you'll evaluate your employees," says HBR Blog contributor Rebecca Knight.
Conduct an information session on GPS tracking and how it will impact their routine on the road. Explain how you will use the data collected throughout their work days to assess performance. Mark the date for performance reviews so your employees have a deadline to work towards.
"Traditionally, managers used performance reviews to motivate employees toward their goals, measure their contributions, and improve or praise their individual performance," says Forbes contributor Ilya Pozin. With GPS tracking, the stage is set for achievement.
Critique With Specific Examples
Knight recommends managers be as specific in their feedback as possible instead of making generalizations about what they want employees to stop, start and continue to do.
Being specific is what can make performance reviews so painful; unless you are meticulous in recording incidents, a lack of evidence can make your claims less authoritative or valid to the employee.
GPS tracking for your employees' smartphones is a set and go solution for gathering and making sense of an enormous amount of data about their day to day routines on the job. You can pinpoint events to the minute and compare behaviour from the time you began tracking to today, or any set of dates in between.
Back up your claims and make performance reviews informative and useful for both parties with the richly detailed data built over time with GPS tracking.
Focus On Evidence-Based Positives
Your RoadChek dashboard reveals the bad and the good. Where possible, lean on your employee's strengths and achievements as determined by the outcome of long-term tracking data.
With its visual breakdowns of activities and milestones such as total distance and time driven over a chosen period of time, the RoadChek stats dashboard lets managers illustrate gains and wins. Positive outcomes such as improved fuel mileage, more efficient and safe trips, and little or no phone interaction while driving are worth rewarding during the performance review period.
Become an organization where managers and employees alike look forward to diving in to the data during performance review season. Start your company on a GPS tracking program. Start your free trial now!
References
Knight, Rebecca. "Delivering An Effective Performance Review." 3 November 2011. HBR: https://hbr.org/2011/11/delivering-an-effective-perfor
McGregor, Jena. "Study finds that basically very single person hates performance reviews." 27 January 2014. The Washington Post: https://www.washingtonpost.com/news/on-leadership/wp/2014/01/27/study-finds-that-basically-every-single-person-hates-performance-reviews/?utm_term=.a20f9057ebf9
Pozin, Ilya. "Why Everyone Hates Performance Reviews and How To Fix Them." 10 December 2014. Forbes: https://www.forbes.com/sites/ilyapozin/2014/12/10/why-everyone-hates-performance-reviews-and-how-to-fix-them/#451ae77915f1