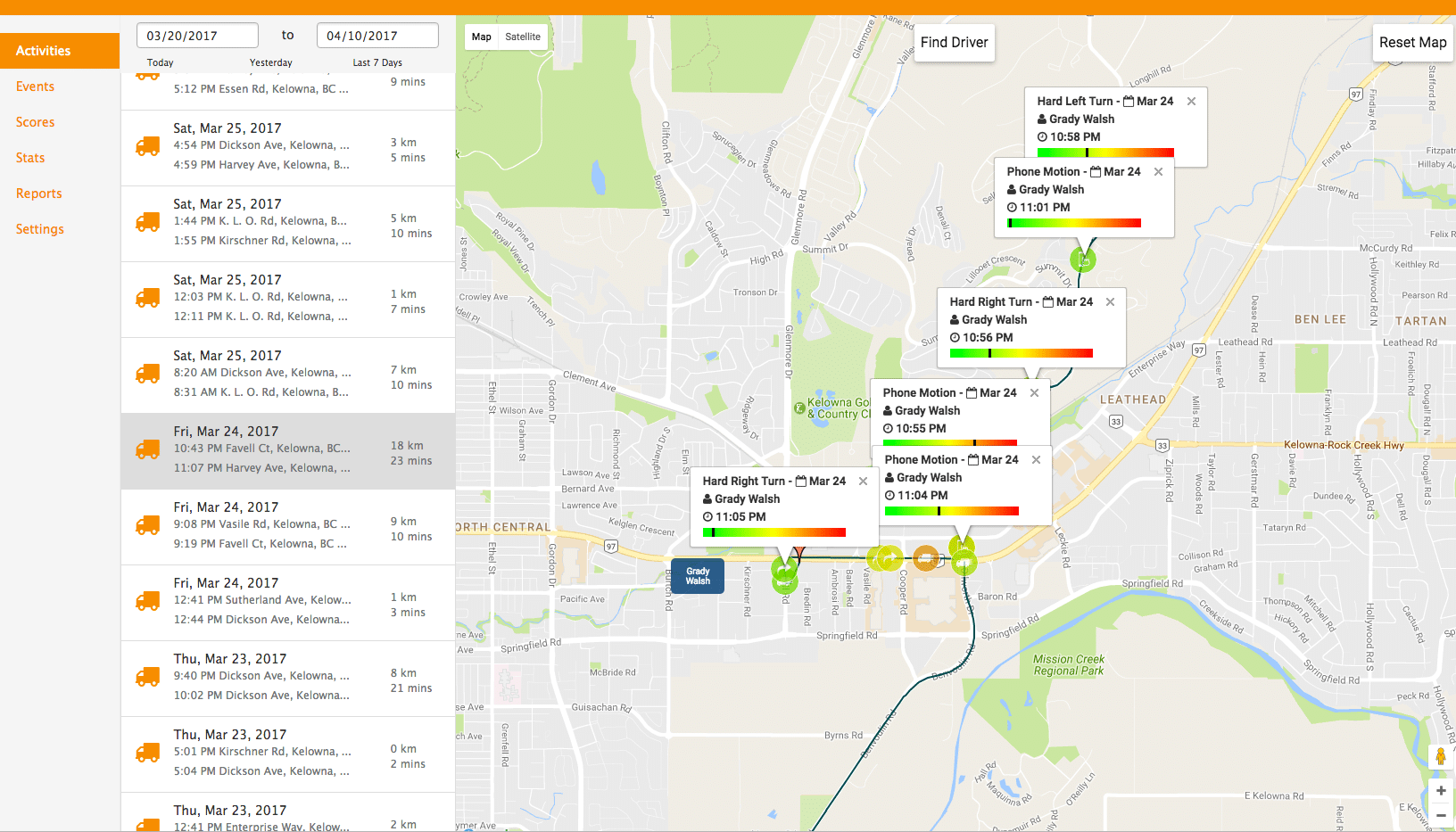 As a business owner, you generally have the right to monitor your staff while they are on the job.
But lately you might have noticed headlines about disgruntled workers suing former employers for invasion of privacy.
Are you feeling held back from enjoying the benefits of employee tracking because of perceived privacy issues?
You don't have to.
With RoadChek GPS tracking technology, you have access to on-shift scheduling features which allow you to control the time frame for when each employee is tracked in the system. This feature requires zero administrative fuss beyond initial set up. Used correctly, you won't have to worry about whether employees are being tracked beyond the end of their shift. It's automatic. It's stress-free.
Used on its own, this feature greatly reduces the anxiety surrounding employee tracking for both the staff member and the CEO.
Why stop there? Bring in a privacy policy, follow best practices, and develop a strong sense of what your purpose is for tracking your employees. Follow these steps to making the most of GPS tracking, and don't let privacy issues hold you back any longer.
Here's how to maintain employee privacy and make the most of GPS driver tracking.
Establish your reasons for engaging GPS tracking
Track for all the right business-related reasons. Depending on your business goals, it might be for one or more of the following:
Reduce trip costs (gas, automotive maintenance, staffing), by tracking and assessing trips for greater efficiency.

Maintain compliance with safety regulations, such as distracted driving and speeding.

Monitor overtime and manage operations within regulated labor laws.

Improve employee morale and retention with driving behaviour based incentives.
Having a clear sense of business-specific purpose for GPS tracking will make it easier to define and manage a regimented policy for when and how your valuable people are tracked.
Get a sense of what the rules are in your state or province for monitoring employees while on the job. Check out your local legislation for the most accurate information.
For a general rule of thumb, you may decide to move forward with tracking your employees with the understanding that it's your right to so long as the equipment they are using while working is company-owned.
For more information check out PrivacyRights.org, which offers thorough, updated information for workplace privacy and employee monitoring, which you can access here: https://www.privacyrights.org/consumer-guides/workplace-privacy-and-employee-monitoring
Go by best practices for employee tracking
Considerate use of GPS employee tracking will keep your company from ever being featured in a headline for an ex-employee lawsuit.
As Greensfelder lawyer Elizabeth Austermuehle advises in her post on the legalities of GPS tracking, employers should be "responsible and considerate," and "only monitor employee activity during work hours, and only monitor the employees' location for a specific business purpose in compliance with your GPS tracking policy."
RoadChek has you covered for on-shift only tracking. Best practices are easy to follow when your technology takes on the brunt of the work.
For more of Austermuehle's best practices, check out the post here: http://www.greensfelder.com/business-risk-management-blog/monitoring-your-employees-through-gps-what-is-legal-and-what-are-best-practices
Have a privacy policy in place