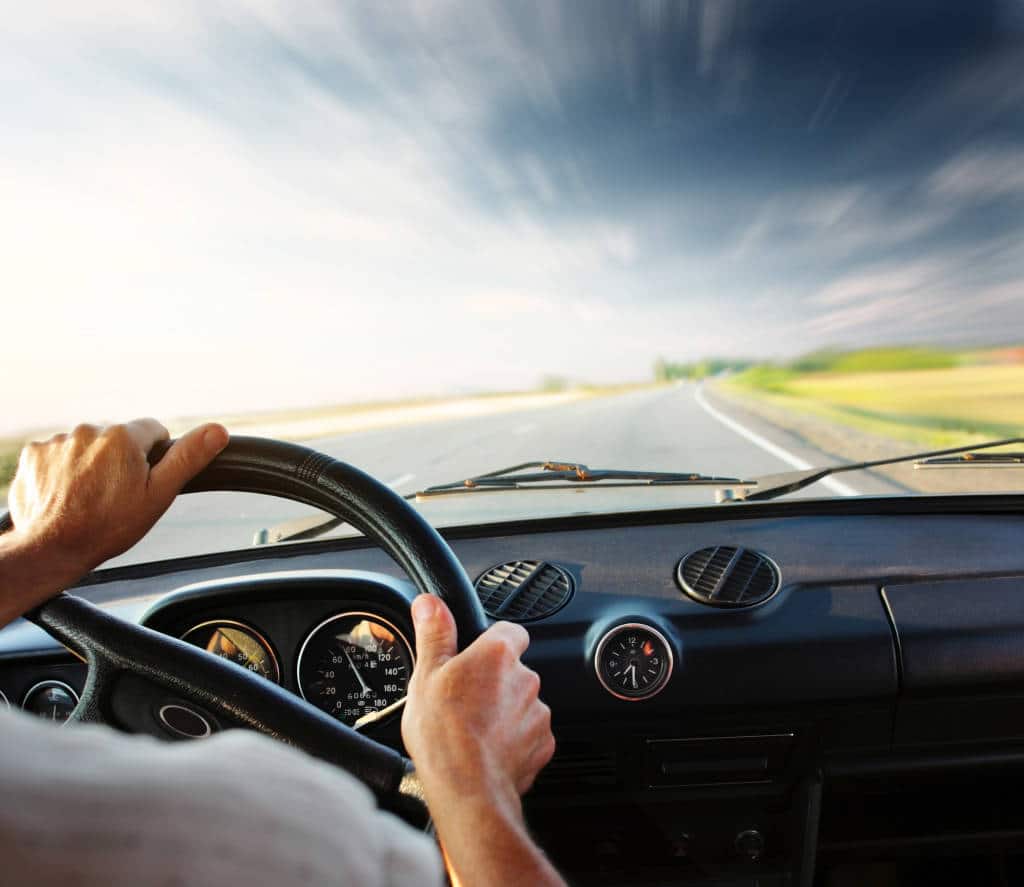 When you manage a mobile workforce, your business has much to lose as a result of poor driving skills. Substantial potential savings in fleet operating costs can be realized by implementing driver training to reduce accidents,  fuel consumption and vehicle maintenance, not to mention improvements to your corporate reputation. 
However, when it comes to making a direct impact on driver behavior, the path to improvement forks in two directions: driver training, and driver GPS tracking.
Have you wondered which is better for your bottom line?
Read on for our assessment of both solutions to get some perspective on making a decision for improving driver behavior while maximizing your resources.
What is driver training?
For fleet businesses, driver training consists of online or in-person workshops focused on improving specific driving skills, such as defensive or undistracted driving. There are also certifications in managing driver fatigue, safe winter driver, parking and proactivity which fleet managers can take advantage of for their mobile workforce.
What is GPS tracking?
Global Position System (GPS) tracking is a worldwide radio-navigation system – a "method of working out exactly where something is," as EE Times contributor Patrick Bertagna says. The system can be placed on a variety of devices, including smart phones and vehicles. "GPS works by providing information on an exact location," Bertagna says, noting how "it can also track the movement of a vehicle or person."
In the case of fleet driver improvement, GPS tracking capabilities in a driver's smart phone can allow the administrator to provide real-time feedback on driving behavior, such as speeding, jerking, hard breaking and cornering.
How much work time does driver training require?
Depending on whether you subscribe to online courses or in-person workshops, the time required from your employees will vary. Expect one-hour of work time minimum to complete an online program, or as many as several days to obtain a certificate in advanced driver training.
How much work time does driver tracking require?
Driver tracking happens in the background, while your employees are on the road engaged in work tasks. No time is lost in implementing this solution.
Real-time updates to the driver's smart phone make it even more efficient to check in with employees with text alerts when their behavior is mentionable. This can include alerts for speeding, accelerating and hard-braking.
RoadChek smartphone tracking and driver behaviour scoring make it easy to track driver movements and send alerts of behavior infractions in real-time, as well as digest and format valuable driver data to use for employee reviews.
And when your drivers are off duty, so can your GPS tracking be, with built-in scheduling automation.
The wealth of knowledge to gain from one's own behavior and improvements over time need not require extensive time lost on the job.
How much does driver training cost?
Depending on how many employees you plan to train, one-time fees for training workshops or lessons range from $35.00 for online courses (per employee) to upwards of several hundred dollars.
You will also need to factor in the work hours you pay out while your employees are in training.
How much does driver GPS tracking cost?
GPS tracking systems and hardware vary in cost. RoadChek is the smart solution because it does not require an additional hardware purchase – simply download the app technology right to your drivers' smartphones (BYOD or company-owned).
From the Internet-browser accessible dashboard, your administrators have direct and intuitive access to the real-time goings-on of your tracked drivers, as well as a highly useful suite of reporting tools.
The complete RoadChek system can cost less than $5.95 a month per employee. Check out your options here.
What are some extra benefits to driver training?  
Improving your drivers' skills is a huge benefit to your business and to others on the road. Most driver training programs include examination of some kind to test the learned knowledge of the curriculum, which helps with justifying the one-off cost of training. Although courses which offer certifications upon completion may be higher in cost, the credentials can help with building an image of trust and expertise.
What are some extra benefits to GPS tracking?
The driver behavior improvements of GPS tracking are ongoing – as long as you are tracking, you are banking valuable data to use over time. Reports and alerts ensure your drivers never stop learning; never stop getting better at what they do. It's an investment in the long and short term for your drivers.
Beyond improving driver behavior, GPS tracking makes it easy to set goals and achieve success in reducing accidents, optimizing brand reputation on the road, enhancing service quality and timeliness, managing fuel mileage and auto maintenance. Customers and community alike will take comfort in knowing you have your people managed with sufficient monitoring measures in place.  It's your roadside assistant that covers all the bases.
Conclusion
If you're still unsure on which route to take, start with GPS tracking to assess the skills of your drivers. Tracking data can help you determine where, and whether to invest in additional training programs. Whether it's to remedy distracted driving or driver fatigue, gathering the evidence with GPS tracking first is how you invest wisely.
References
Bertagna, Patrick. "How does a GPS tracking system work?" 26 October 2010. EE Times: